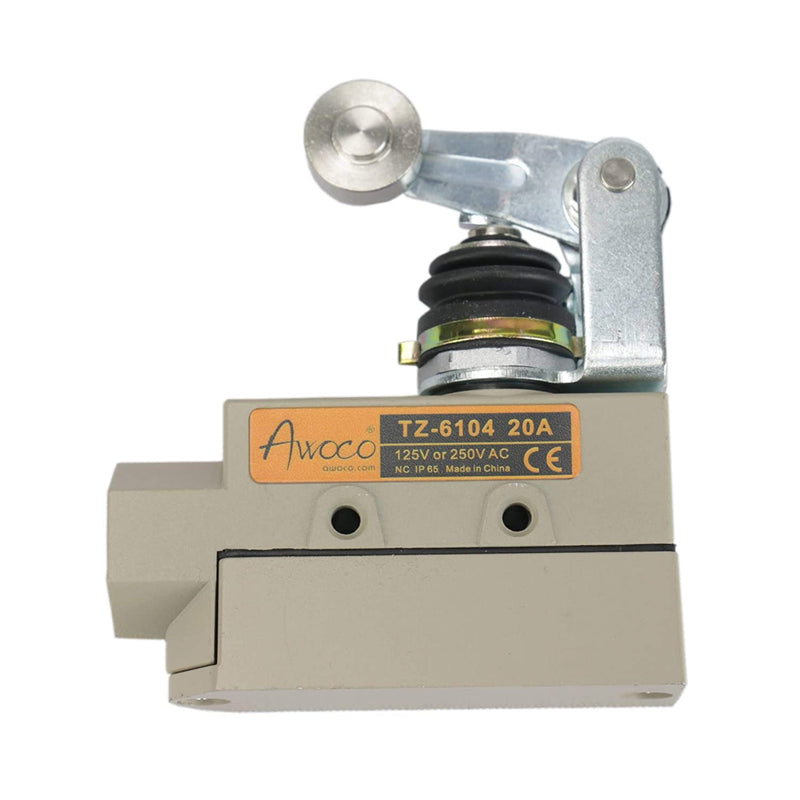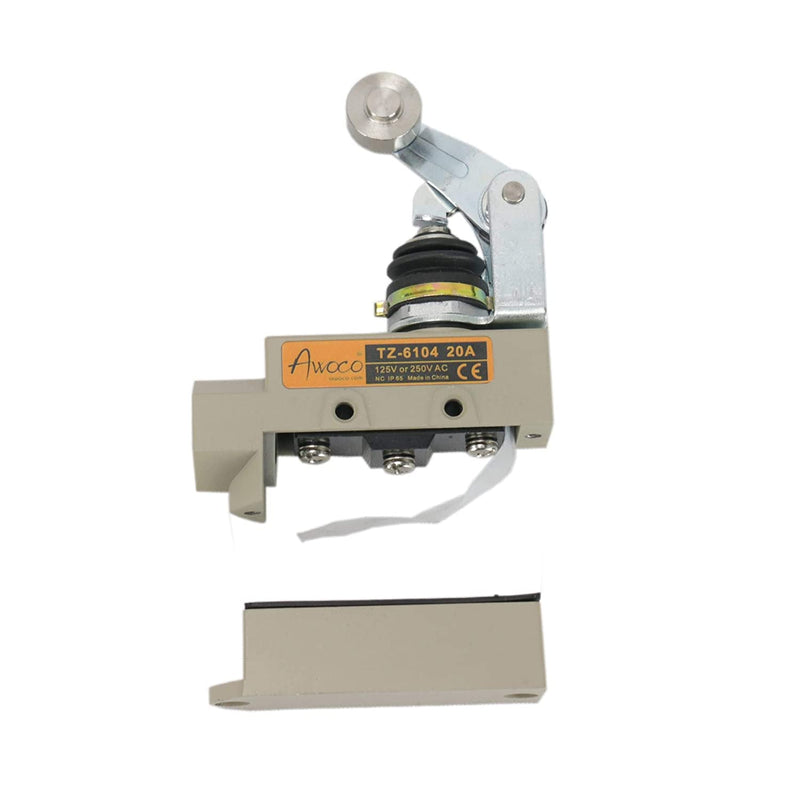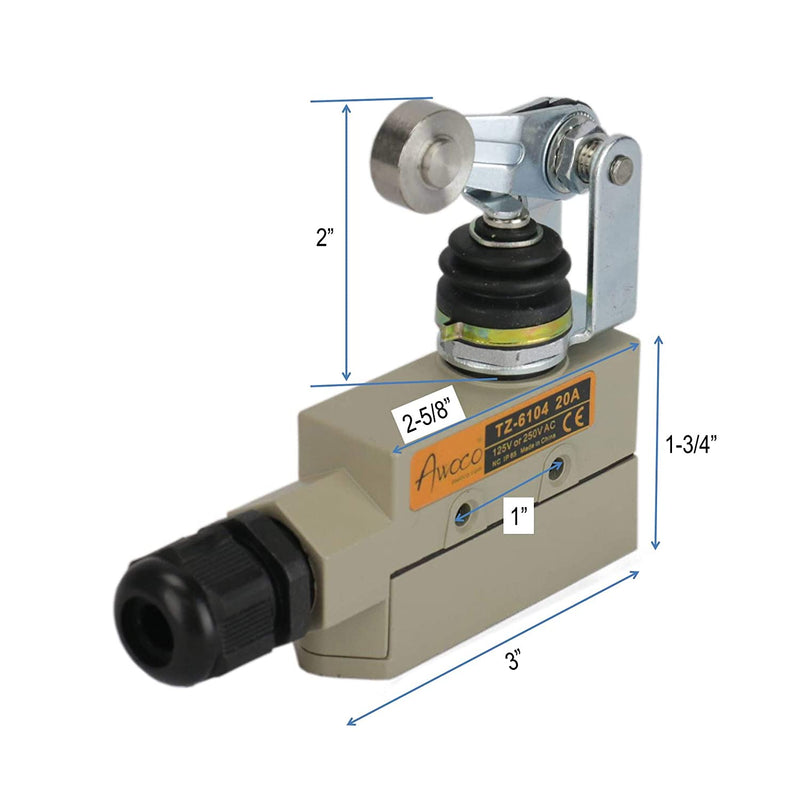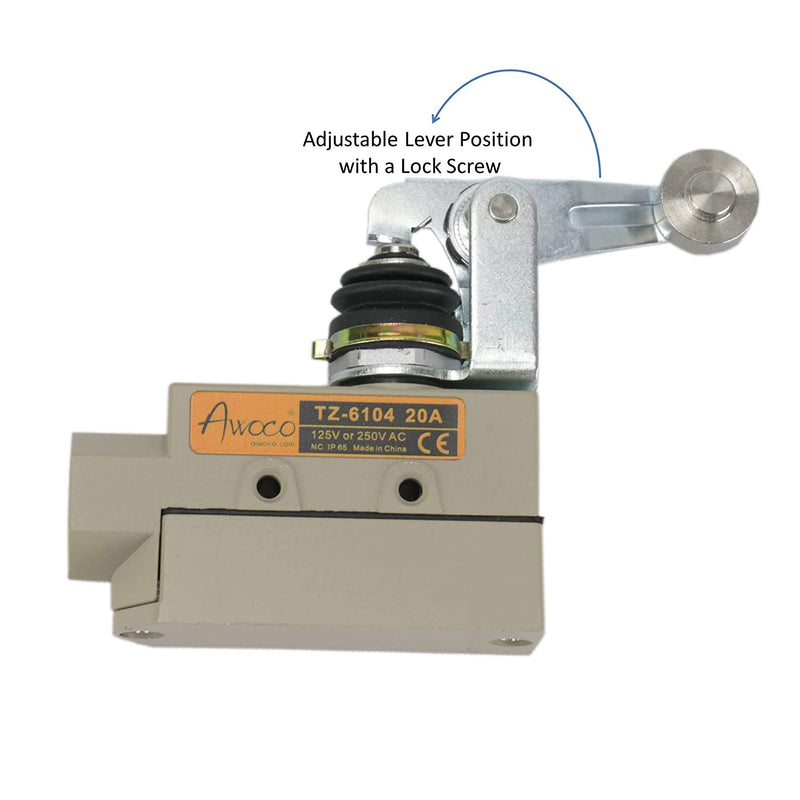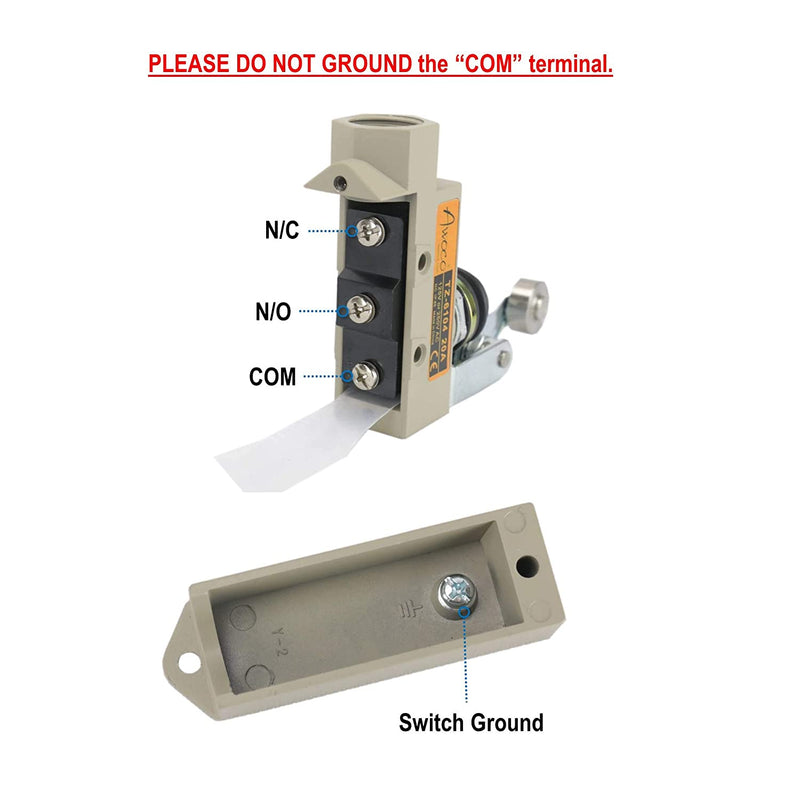 This is a special door micro switch for sliding doors or windows with a horizontal roller plunger.
Built-in CM miniature limit switch, strong aluminum cast shell, design for water-proof and oiled proof.
Various of actuators that are taken convenience for using. 220V/110V at 20Amps
Each switch is equipped with a cable fixator, including rubber boot, metallic washer, plastic screw nut.
Type NO (Normally Open) and Type NC (Normally Closed) are integrated into this micro switch.

Model: TZ-6104, Roller Plunger is easier than roller plunger switch for Air Curtains with Door Access.
FULFILLMENT / DELIVERY
Dispatch: Within 48 Hours
Free shipping across all products
Domestic delivery time - 4-10 business days (Mainland USA ONLY)
Easy 30 days returns and exchanges
Please look at our "Shipping Policy" section for further information.
RETURNS
• You can return new, unopened items within 30 days under our hassle-free return policy - no questions asked.
• For refurbished products please inquire at sales@awoco.com.
• Please look at our "Refund Policy" section for further information.
Awoco TZ-6104 Heavy Duty Commercial Door Micro Switch with Roller Plunger for Air Curtains, 250V 20A IP 65 Limit Switch Type NO and Type NC