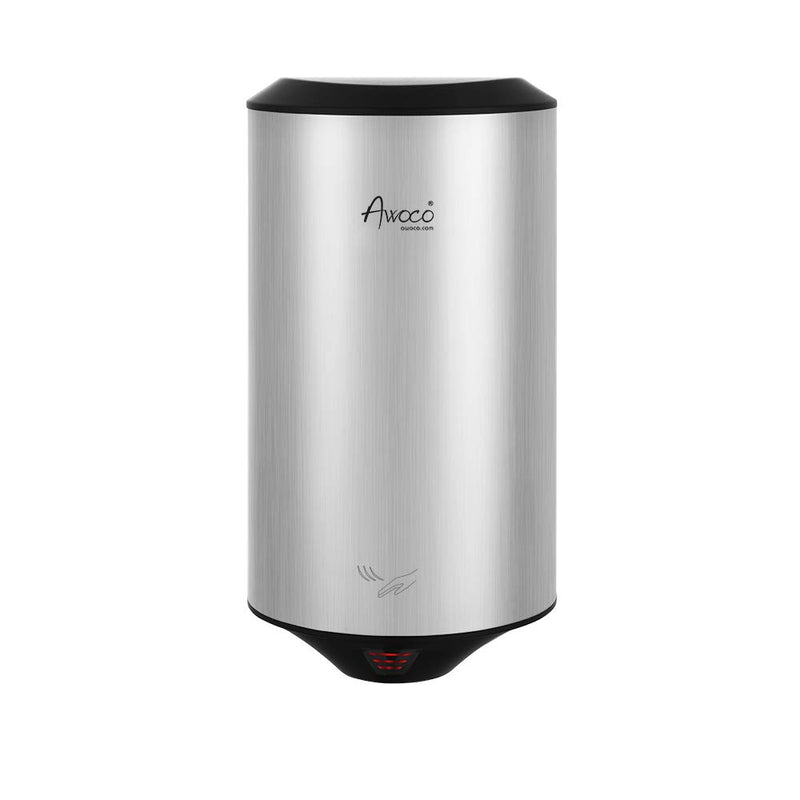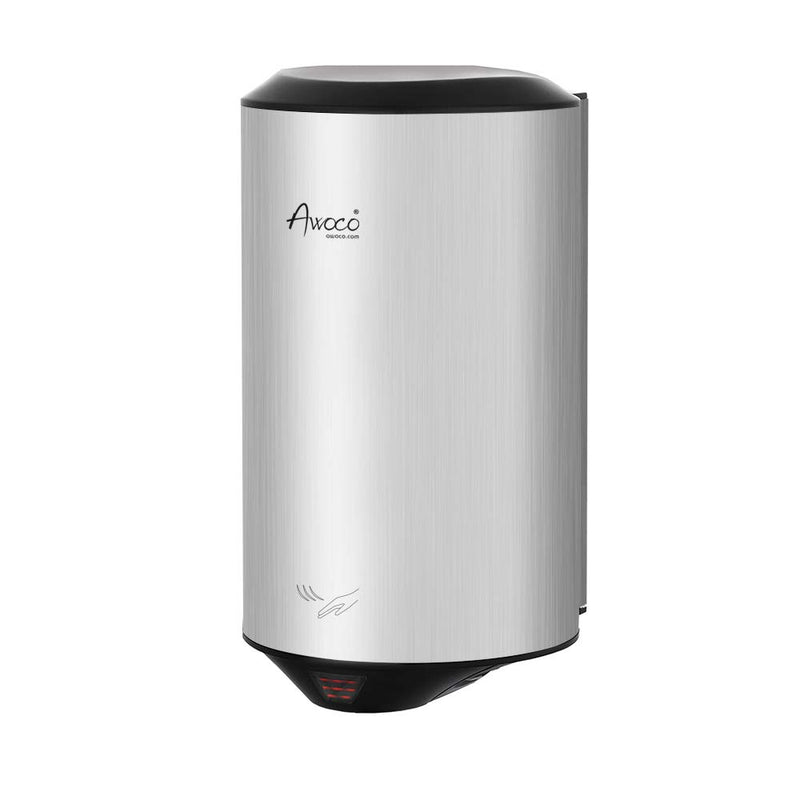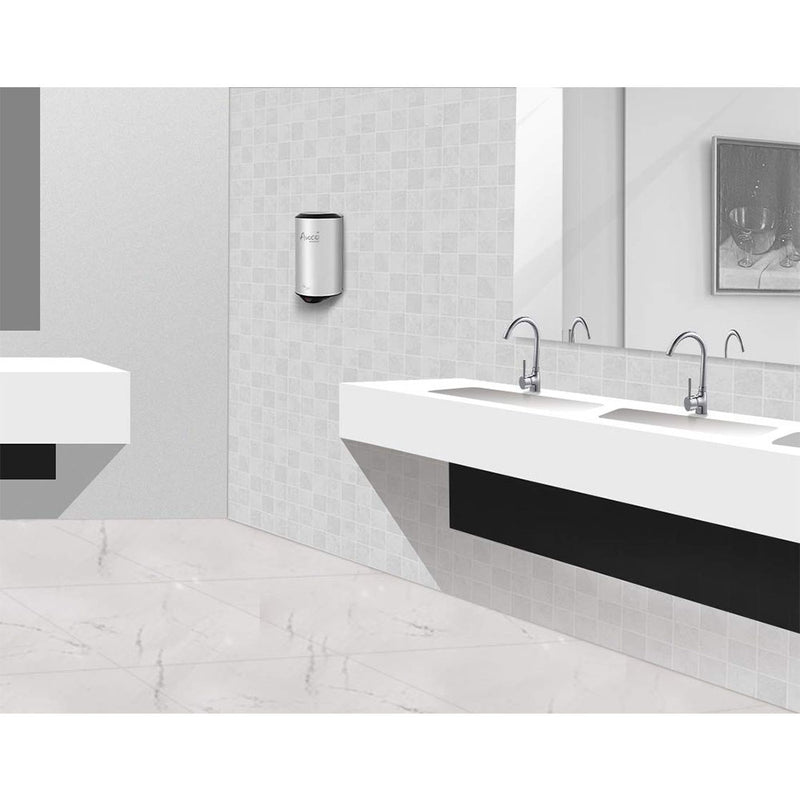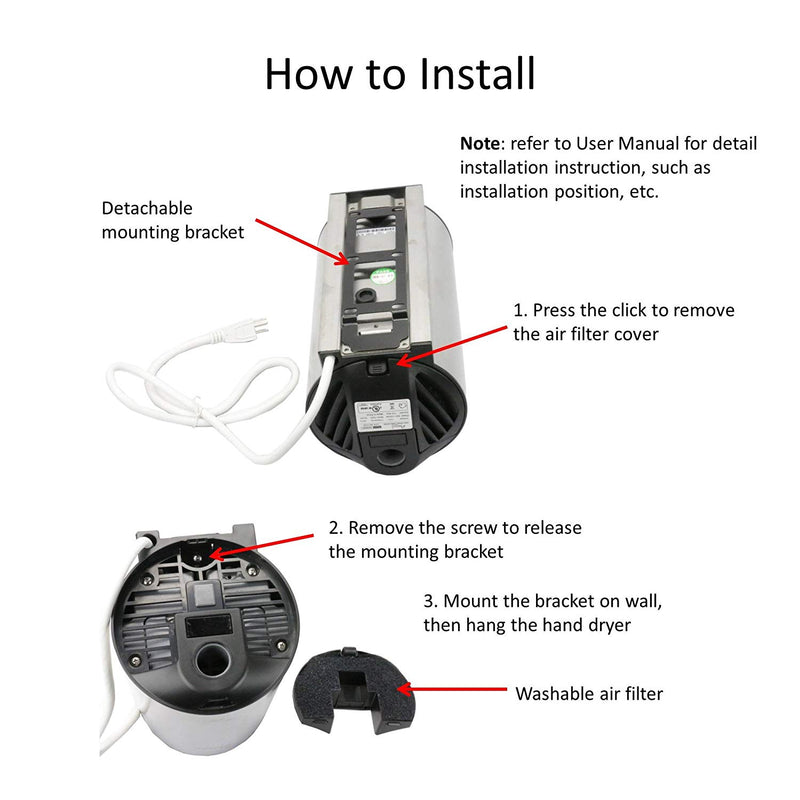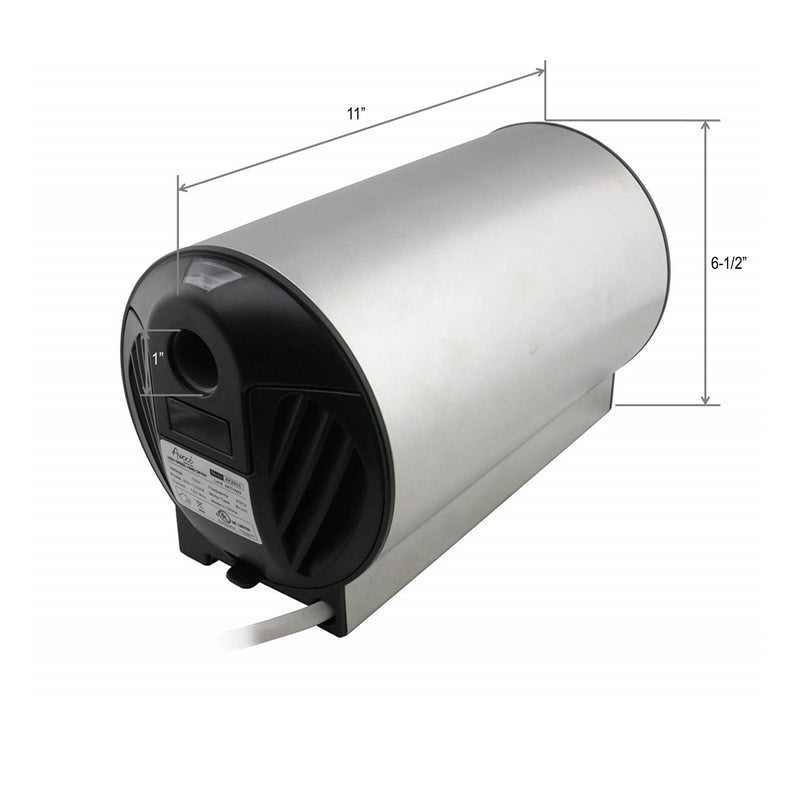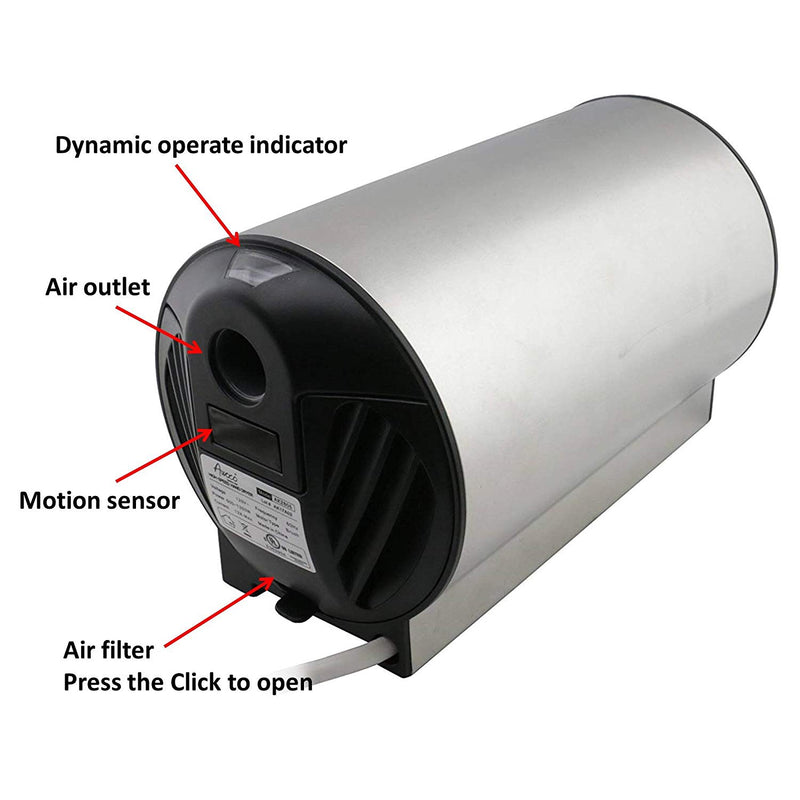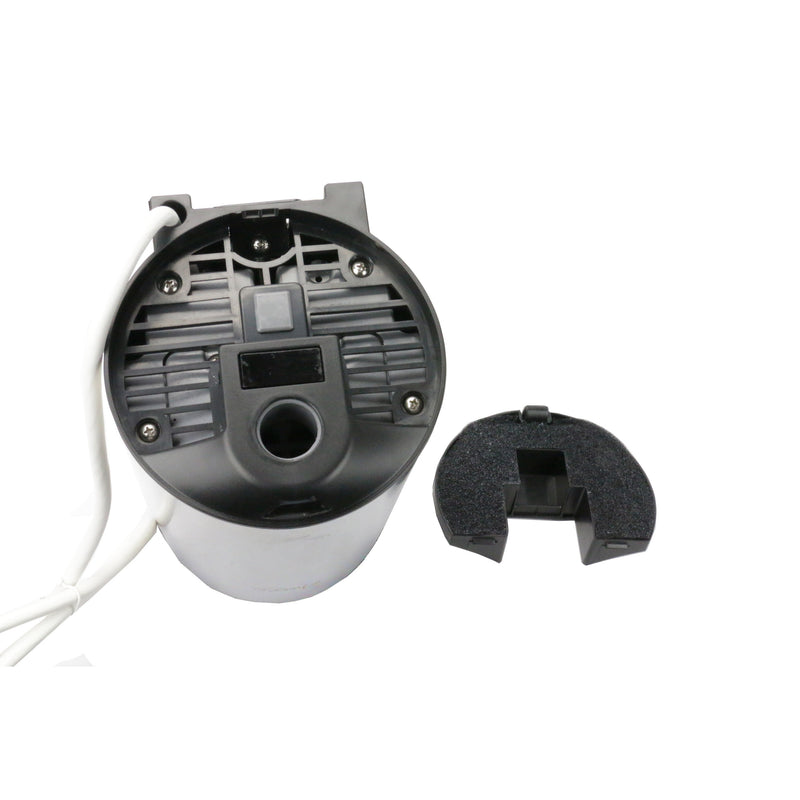 HIGH SPEED: Dry hands in just 10 to 15 seconds. Round air outlet makes the airflow concentrated and quicker. Safe 68°F to 104°F air temperature, won't hurt children's hands.

Hand dryer is not a pesticide device (EPA product).
ENERGY & MONEY SAVE: Low energy consumption with superior power. 110V-120V AC, 1350W, low 2W standby power. Eliminates the need for paper towels. 45 seconds overtime protection for 1 continuous run; then next motion triggers a new run. This prevents continue running without attendance to save energy, such as sticky gum in sensor.
DURABLE & SANITARY: Easy to clean one-piece seamless brush finish #304 stainless steel. Automatic touch-free infrared sensor detects hands from up to 6-8 inches away. Detachable and washable air filters prevent dust from entering the machine, extending the life of the dryer.
QUIET & COMPACT: Compact size, strong airflow and low noise, 72dB Noise level at 40 inches. Compact design fits limited space but still meets commercial grade requirement. With Dynamic display of power indicator. Note: This unit is NOT hard wired compatible, plug in only.
UL & USA SUPPOR: UL Listed for safety, USA building code requires UL certified equipment. 1 year manufacturer USA warranty with parts, repair/exchange. Customer service and technical support in USA.
Specifications
Material - Stainless Steel
Drying Efficiency

 

- 10-15 Seconds
Sensing Type

 

- Touch-free infrared
Air Speed

 

- 68m/s
Air Temperature

 

- 

68-104°F

Noise Level

 

- 72dB at 40"
Dimensions

 

- 6"W x 6.5"D x 11"H
FULFILLMENT / DELIVERY
Dispatch: Within 48 Hours
Free shipping across all products
Domestic delivery time - 4-10 business days (Mainland USA ONLY)
Easy 30 days returns and exchanges
Please look at our "Shipping Policy" section for further information.
RETURNS
• You can return new, unopened items within 30 days under our hassle-free return policy - no questions asked.
• For refurbished products please inquire at sales@awoco.com.
• Please look at our "Refund Policy" section for further information.
Width
Depth
Height
Voltage
Wattage
Max.
Current
Air
Speed
Noise
Level
6"
6.5"
11"
AC
110~120V
50/60Hz
1350W.
Standby
Power
≤ 2W
12A
68 m/s
72 dB
at
40 inches
Motor
Type
Heater
Type
Air
Temp.
Sensor
Type
Sensor
Distance
Dry
Time
Overtime
Protection
Operating
Environmental
Temp.
Carbon
brush
motor
Heating
Wire
68-104 °F.
Mostly at 99 °F
Infrared
6" - 8"
10-15
seconds
45
seconds
0 to 104 °F
Awoco Round 1350W 120V Stainless Steel Automatic High Speed Commercial Hand Dryer, UL Certified