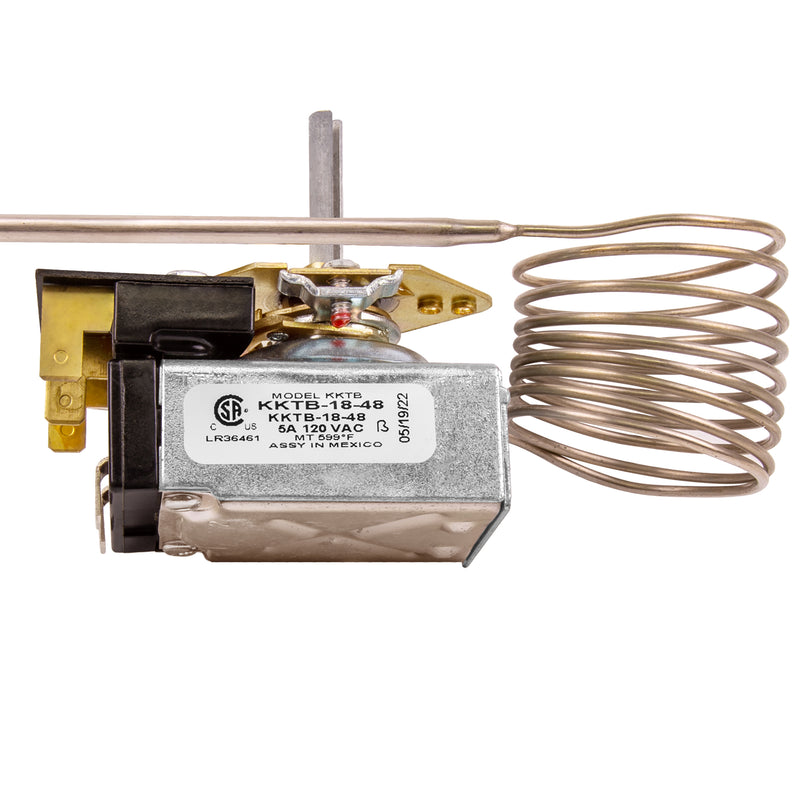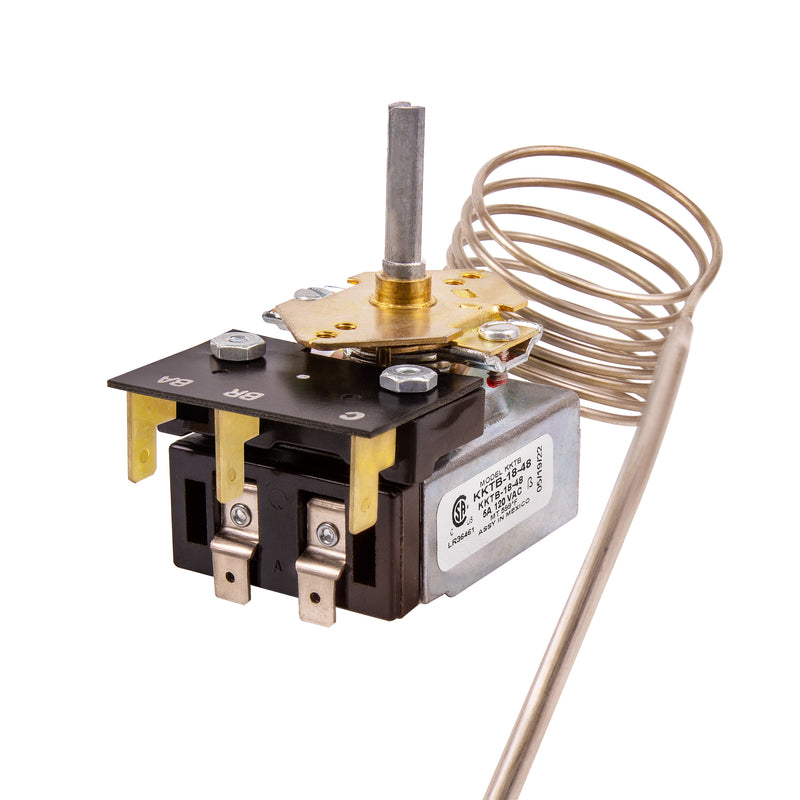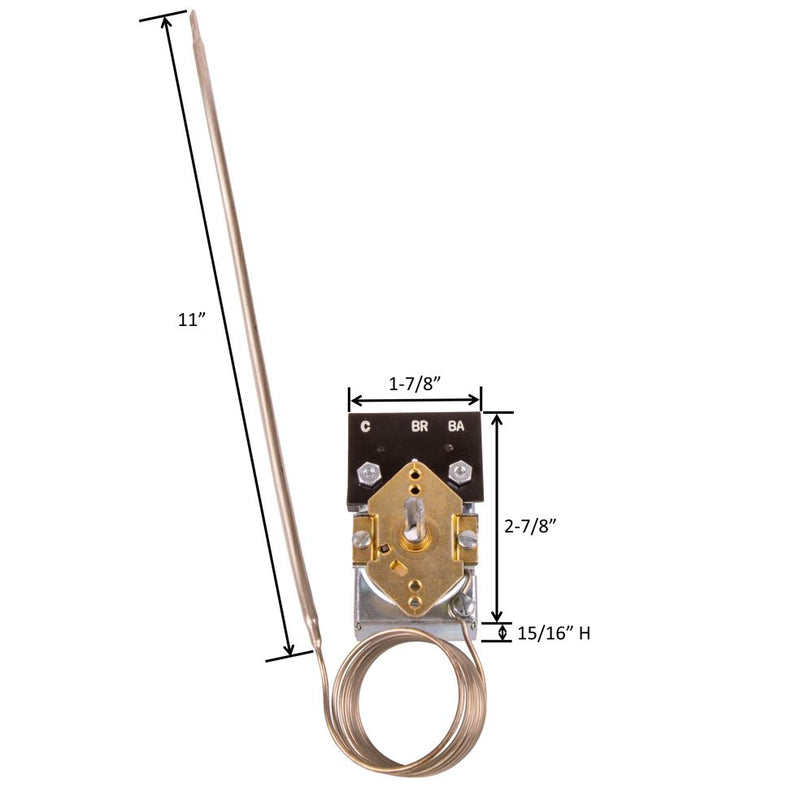 Robertshaw KKTB-18-48 Stove Oven Range Thermostat for ovens with bake and broiler.

Current and Voltage: 5A 120 VAC.

48" capillary length, 3/16" x 11" copper bulb with nickel plated.

Bake temperature range: OFF to 150°F to 500°F. Broiler temperature: 599°F.

Compatible with Awoco 30" and 36" gas ranges, Thor part number 07.12.0017-A0, and others.

Note: Indicator knob and mounting screws are not included. New condition. Genuine parts by Robertshaw, Assembled in Mexico.
FULFILLMENT / DELIVERY
Dispatch: Within 48 Hours
Free shipping across all products
Domestic delivery time - 4-10 business days (Mainland USA ONLY)
Easy 30 days returns and exchanges
Please look at our "Shipping Policy" section for further information.
RETURNS
• You can return new, unopened items within 30 days under our hassle-free return policy - no questions asked.
• For refurbished products please inquire at sales@awoco.com.
• Please look at our "Refund Policy" section for further information.
Robertshaw KKTB-18-48 Stove Oven Range Thermostat 5A 120VAC Max Temperature 599°F